What led me to the wonderful path of nutrition is my personal health struggles. They were both instrumental and catalysts for the creation of Back2Basics functional nutrition practice.
My mom always says- "Whatever happens, happens for the best! Whether you accept it or not, the most valuable lesson behind it – is to make you stronger."
Growing up in India, I always enjoyed home-cooked meals and so continued the tradition after moving to the States. But little did I know of the whooping number of processed and ultra-processed foods had crept into my pantry and refrigerator that I was using mindlessly in my meals. While they do make our lives easier, unfortunately, they do not make them healthier which I learned the hard way.
I was trying to lose weight for years after pregnancy with little to no success and to add to that was my husband's diagnosis of autoimmunity and my kid's allergies. It sure felt like the sky is falling at that time. But as every cloud has a silver lining, so did our health. My personal health crises and not finding success in standard protocols led me to the path of functional nutrition. Only after I understood what is right for me that I succeeded to lose those stubborn pounds and have kept it off for 5 years now and we were also able to reverse and put my husband's autoimmunity into remission with the guidance of functional medicine practitioners when my belief in this magical approach became even stronger. Simple and back to basics, Functional Nutrition has changed my life and I hope that it can do the same for you.
My name is Niti and I am a functional nutritionist, with a deep passion for nutrition, and everything wellness. I believe food is at the core of our wellbeing and healing can begin by what one puts on their plate!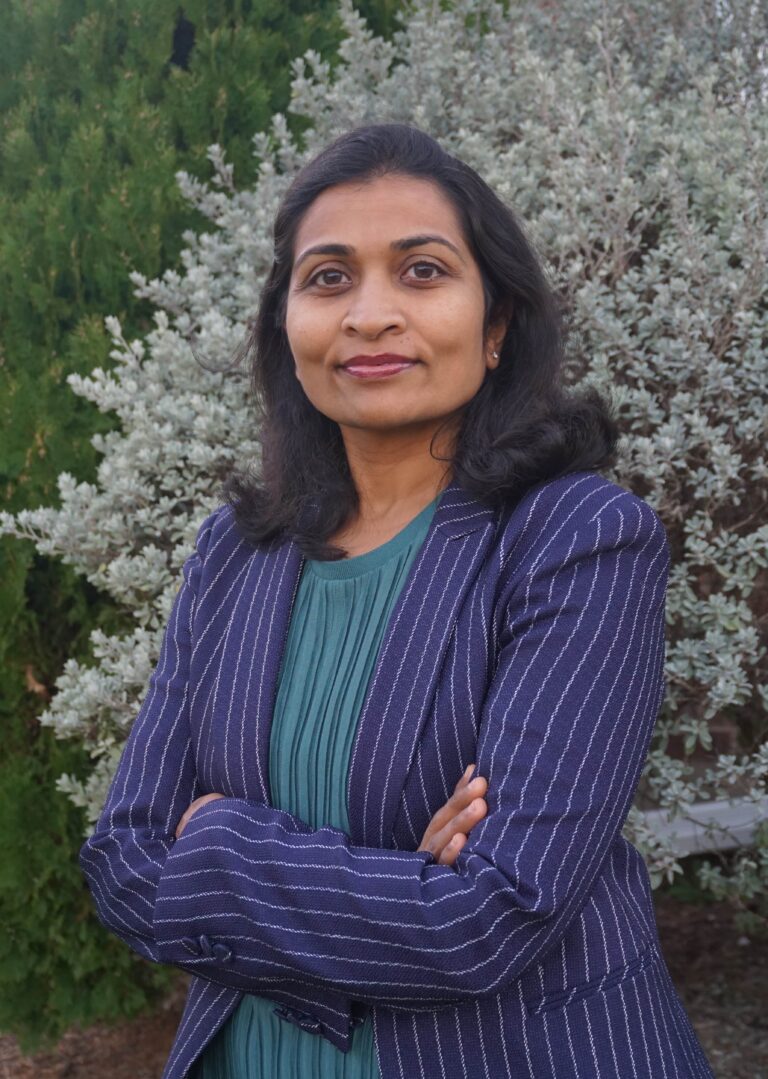 I hold a Master of Science in Human Nutrition and Functional Medicine from the University of Western States (where I was awarded the Dean's merit list award, the highest academic recognition), and a Bachelor of Science in Physical Therapy from MSU, Baroda, India. Graduating from the best evidence-based program in the country that weaved in principles of functional medicine (root cause science), I learned from the best and brightest professors and practitioners across the globe and that has gifted me the latest and most effective toolkit to heal with nutrition and lifestyle. The long journey got a happy ending with me joining the ranks of Board-certified Clinical Nutritionists in the US!
Dallas, TX is the home sweet home for two decades now where I live with my three musketeers – my husband and two teens. When I am not talking nutrition, you can find me with my family- cooking, gardening, researching, reading scientific papers, walking with an interesting podcast, listening to ted talks, or enjoying the outdoors and post-pandemic, I will be spotted socializing a lot.
There are three parts to my approach which is the secret to everything wellness. It is based on the fundamentals of Functional Medicine which is an integrative approach that takes a root cause look at what might be causing the disease and symptoms to develop.
If you're struggling with a chronic disease or simply not feeling your best, know that it's absolutely possible to restore your health through nutrition, supplementation, and lifestyle changes as needed. I am deeply devoted to improving the battle against chronic diseases and obesity. I firmly believe that food should be fun, delicious, simple, and joyful since all imbalances can be cured by what one puts on one's plate!
There is no single "right diet" that applies to all of us. We have different genetic backgrounds, different preferences, and different lives. We all want to be healthy, but most of us haven't figured out just how to make food and dietary patterns to serve that goal.
 Emerging science is very clear that food is a powerful influence on health. Food offers not only the calories that fuel our body's metabolism (engine), but it also contains many diverse components that play important roles in all our bodily functions. Empowering a healthier you with Functional Nutrition is my goal!